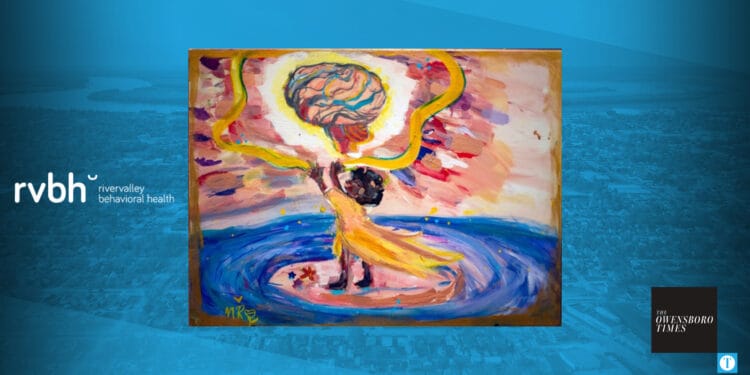 Note
This article is from Owensboro Times on February 20, 2023. See the original post
here
.
RiverValley Behavioral Health has kicked off its 3rd Annual Youth Mental Health Art Contest with the theme "Be Kind to Your Mind." Winners will receive a small scholarship, and their schools will receive a matching contribution.
Students in grades K-college are invited to create and submit a visual art piece (drawing, painting, sculpture, poem, etc.) sharing messages of hope and mental health awareness.
A $500 scholarship will be awarded to the project of the year winner in each division: K-4; 5-8; 9-12; and college (ages 18-24). A matching contribution will be awarded to the school or nonprofit organization chosen by the winners. The school or organization with the most entries will be named Mental Health Partner of the Year, with an award of $1,000.
Entries must include a completed submission form, which can be downloaded from www.rvbh.com and must be postmarked or received by RiverValley Behavioral Health by April 21. Finalists will be announced May 19, during Mental Health Awareness Month, and they will be invited to attend the award ceremony on June 7. 
"The entries from students across the region from the last two years have been so inspiring and impressive. I am confident this year's contest will continue to showcase, not only the talent, but the thoughtfulness of the young people in our communities who are finding ways to promote mental wellness and spread hope amongst their peers," said Brooke Arnold, Director of the RVBH Regional Prevention Center.
The contest originated in May 2021 during the pandemic as a way to promote mental health awareness among youth and show a message of support for their peers. Throughout the past two years, RVBH has received more than 500 art submissions across their seven-county region.
"We are grateful to all of the schools and youth organizations that continuously show their support for this event each year and help us to spread a message of hope," said Dr. Wanda Figueroa-Peralta, RVBH President & CEO.
Published on February 21, 2023