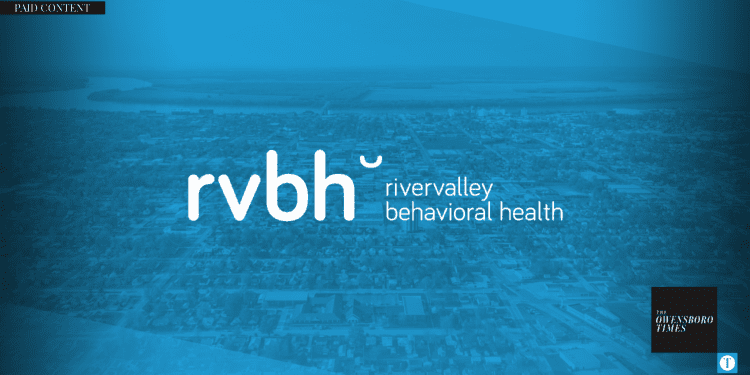 This article is from The Owensboro Times. See the original post here.
RiverValley Behavioral Health, a nonprofit organization specializing in the provision of mental and behavioral health services, was notified that it was been awarded a three-year reaccreditation—the highest level of accreditation—from CARF International (Commission on Accreditation of Rehabilitation Facilities). CARF is an independent, nonprofit accrediting body promoting quality, value, and optimal outcomes of services through a consultative process that centers on enhancing the lives of the people receiving services. This was the twentieth consecutive reaccreditation that RiverValley has earned.
This accreditation decision represents the highest level of accreditation that can be given to an organization and demonstrates RiverValley's substantial conformance to CARF standards. The three-year accreditation requires a rigorous peer review process, involving a virtual survey where RiverValley demonstrated to a team of surveyors its commitment to offering programs and services that are measurable, accountable, and of the highest quality.
RiverValley Behavioral Health's President & CEO Dr. Wanda Figueroa-Peralta said, "Being a CARF accredited agency demonstrates RiverValley's commitment and dedication to providing the highest quality of care to our clients and communities served. We recognize our RiverValley team for their expertise and conformance to accreditation standards that has earned this recognition."
RiverValley Behavioral Health is the Commonwealth's designated regional Community Mental Health Center that offers a full range of behavioral health services, substance use treatment, and intellectual and disabilities services to adults, children, adolescents, and their families. Our services are individualized, trauma-informed, evidence-based, and specifically developed to meet the unique, growing behavioral health needs of the communities we serve. We provide services in Daviess, Henderson, Ohio, Union, McLean, Hancock, and Webster counties. RiverValley Behavioral health provides hope and a nurturing, stabilizing force to the communities we serve through a full continuum of care. For more information, visit www.rvbh.com.
For more information, please contact 270-689-6879 or TDD- Hearing Impaired at 1-800-769- 4920. If you are in crisis and this is a non-medical emergency, please call or text our Crisis Line at 800-433-7291. For additional information, please contact Jessica Pierce, Executive Assistant to the CEO, 270- 689-6540 or [email protected].
Published on September 15, 2021