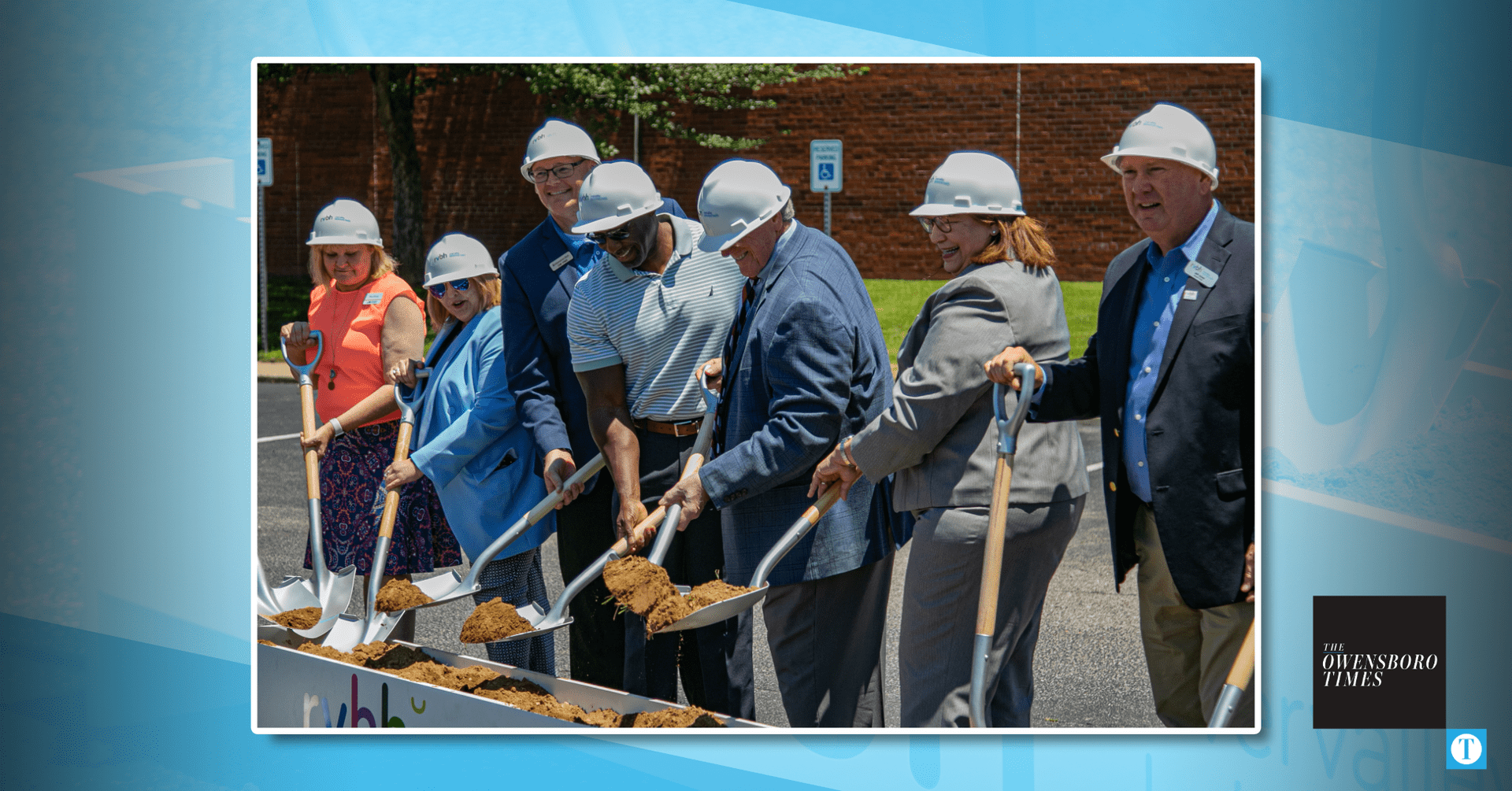 RiverValley Behavioral Health is undergoing a $10 million renovation project that will include improvements to the existing structure and adding space to house expanded programs and services.
RVBH is a nonprofit organization specializing in the provision of mental and behavioral health services. Their 140,000-square-foot facility is located at 1100 Walnut Street.
The facility, known as "Cigar Factory Complex," has housed RiverValley Behavioral Health and its affiliated entities since 1997. The Cigar Factory Complex was originally built in 1892 by The American Tobacco Company as a seven-story warehouse that once held the distinction of the largest wooden building in the world. In 1956, the top five stories were removed from the building.
The renovation will complement the comprehensive behavioral healthcare services RiverValley provides to the community and will feature conference rooms for collaborative community meetings. They are also creating wellness rooms for their employees.
"We want to provide a therapeutic and inviting atmosphere for our clients and encapsulate our rich history while making room for future expansion," said Dr. Wanda Figueroa-Peralta, RiverValley President & CEO. "Throughout the past year, we have seen the increased need for access and accommodations to behavioral healthcare. In the last 12 months, RiverValley added six new services. This renovation became imperative as we worked with our board, employees and community leaders to eliminate treatment barriers and help more community members."
RiverValley staff celebrated the groundbreaking with local community leaders Tuesday.
"We are excited to celebrate this new era," said RVBH Board Chair Jeff Jones. "Providing high quality behavioral health services has always been our top priority. We want to build a place our clients, employees, and visitors enjoy. This new facility will increase access to services and help our staff provide the best care possible. This is a great day for our community."
RiverValley Behavioral Health is the Commonwealth's designated regional behavioral healthcare provider in Western Kentucky, serving Daviess, Ohio, McLean, Hancock, Webster, Union and Henderson counties. 
They currently host over 27 programs that include in-patient and out-patient services for families impacted by mental health, alcohol and drug addictions and developmental disabilities. For more information about these programs, call 270-689-6879 or TDD-Hearing Impaired at 1-800-769-4920. If you are in crisis and it is a non-medical emergency, call or text the Crisis Line at 800-433-7291.
Published on June 16, 2021