The excessive use of drugs or alcohol can easily become a problem that affects every aspect of life and hurts our relationships. When enough is enough, it's time to get help.
The good news is substance use disorder is treatable when someone is ready to accept help and willing to work for it. At RiverValley, we offer several ways to help you get back to sobriety and peace.
Here are a few ways we can help: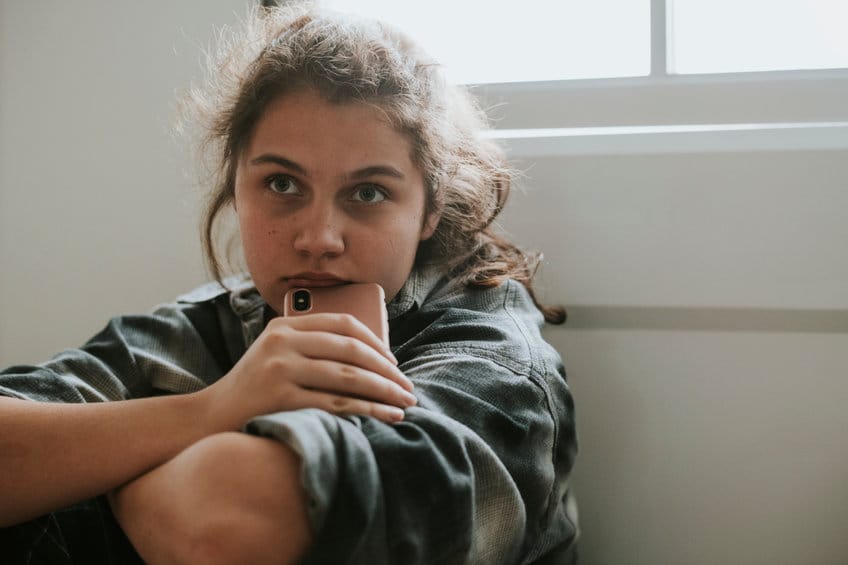 Crisis & Information Line
RiverValley offers a free and anonymous call line for individuals in any type of crisis. This line can also be accessed via text and chat through RVBH's web portal and is staffed around the clock with trained crisis call technicians to promptly address client needs.
Regional Prevention Center (RPC)
The Regional Prevention Center (RPC) serves coalitions and KY-ASAP Boards in the Seven-County Region to effectively address substance misuse prevention. We utilize the strategies of the Center For Substance Abuse Prevention and the Seven Strategies for Community Change from Community Anti-Drug Coalitions of America (CADCA).
The RPC supports data-driven decision-making and supports the evaluation of programs and practices. Our Zero Tolerance Program serves youth under the age of 21 who have incurred an alcohol violation with intensive prevention education. The Kentucky Moms MATR Program serves pregnant and postpartum females with intensive prevention education to aid in decision-making for a healthy baby.
RiverValley's RPC works with community partners in our service area to effectively address substance misuse prevention through workshops, presentations, trainings, and other educational opportunities in the community.
Regional Prevention Center Library
The Regional Prevention Center Library is located at our Cigar Factory Complex location. Books, journals, and DVDs are available for loan. There are also reference materials available for on-site public use. The Library also offers brochures and information from national databases to obtain the most current information regarding substance abuse topics in the region, state, and nation.
RVBH announces winners of youth mental health art contest
RiverValley Behavioral Health is proud to announce the finalists of their Youth Mental Health Art Contest.
The contest, announced in May during Mental Health Awareness month, invited youth in grades K-12 to submit a visual art project to express the importance of mental health with the theme 'Be Kind to Your Mind.' RiverValley Behavioral Health staff received over 300 entries from students in grades K-12 across the seven counties they serve.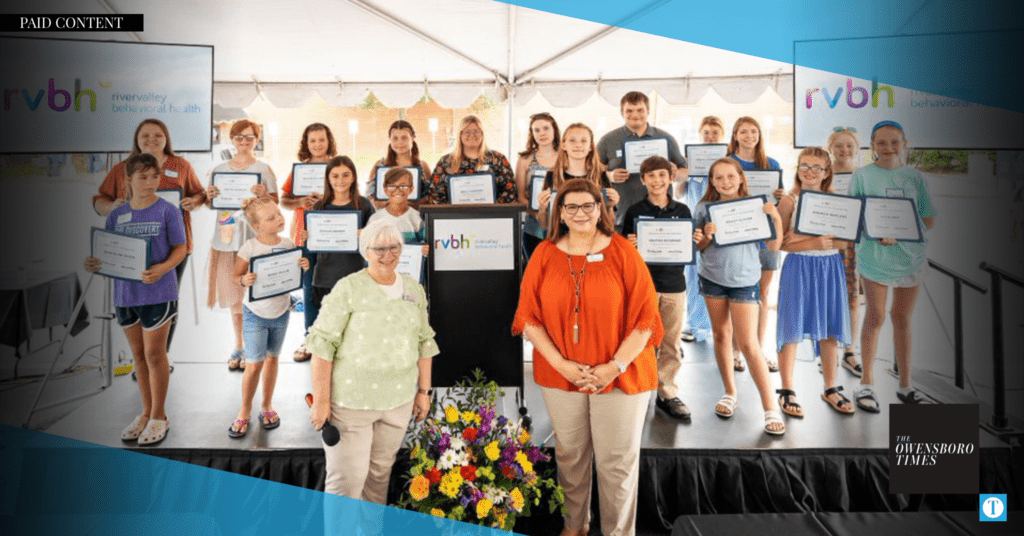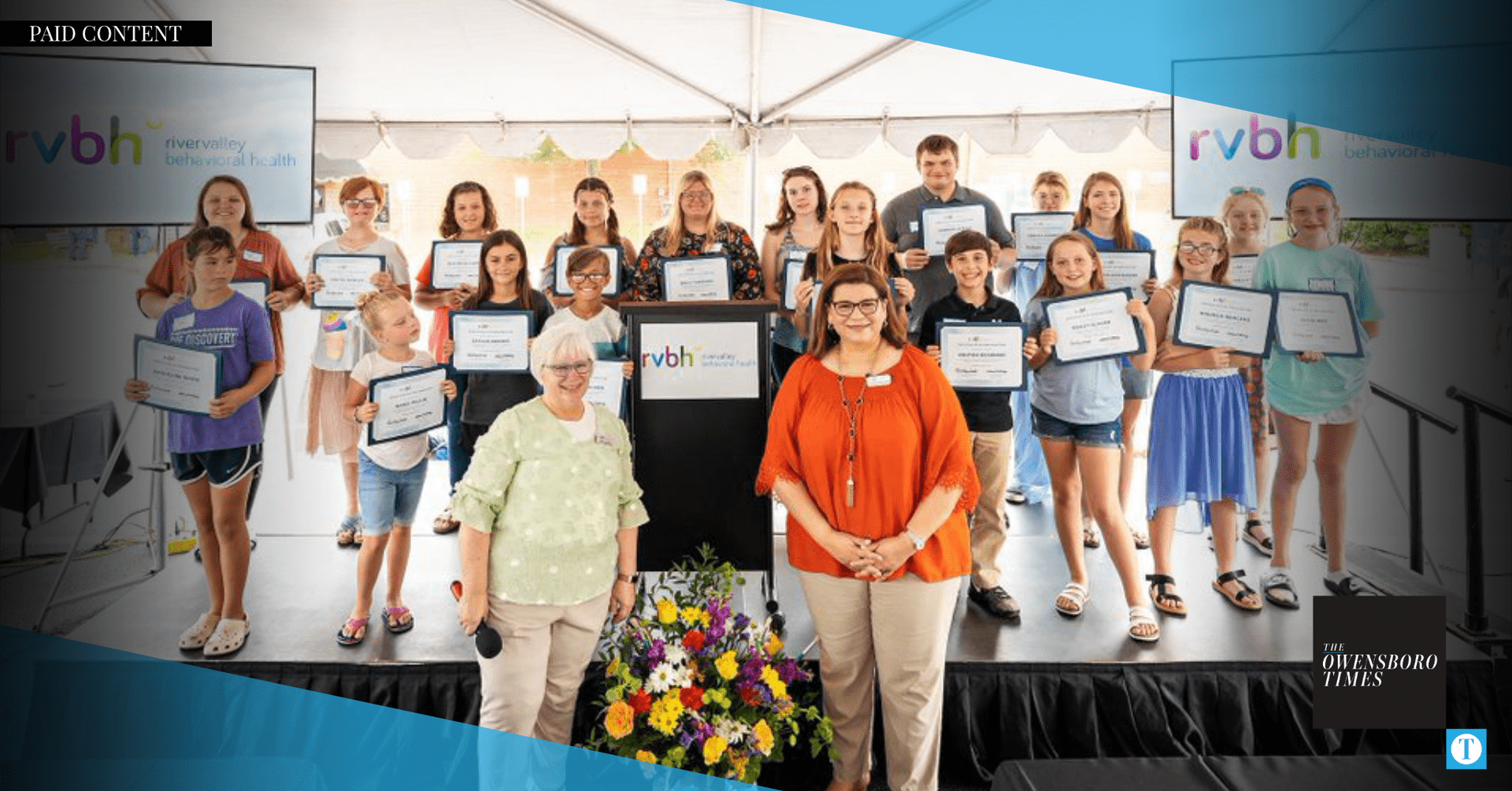 RVBH Hospital Outpatient Clinic
RiverValley's Children's Hospital (RVBH-H) is a not-for-profit psychiatric hospital located in Owensboro, KY, designed to provide specialty inpatient services for children and teens ages 5-17. Once they're admitted, patients receive multiple services to diagnose, treat, and stabilize mental or behavioral health issues in a safe, structured environment while continuing with one-on-one and group counseling, recreational therapy, and medication management during their stay. RVBH-H also houses its own accredited school, gym, and extensive activity areas for recreation.
Acute Hospitalization
RiverValley's acute care services cater to youth ages 3-18 as a short-term crisis stabilization center. Hospitalization allows qualified staff members the ability to formulate a customized treatment plan for youth who may be a harm to themselves or others around them.
Outpatient Mental Health
Outpatient simply refers to receiving treatment without being admitted into a hospital, usually within a clinic or office setting. To better serve our community, RiverValley has offices in almost every county in our region so we can offer counseling, evaluation, and a variety of services for all ages and issues close to home.
Outpatient Physician's Clinic
Outpatient simply refers to receiving treatment without being admitted into a hospital, usually within a clinic or office setting. To better meet the behavioral health needs for all ages in our community, specialized RiverValley staff provides in-person and telehealth (over computer) services in almost every county in our region including medical and emergency evaluations, hospital follow-up care, and consultation.
Psychiatric Residential Treatment Facility (PRTF)
RiverValley also offers a smaller residential facility designed specifically for boys 12-17 who are experiencing mental health issues that don't require hospitalization. Located in Owensboro, this 9-bed facility provides a nurturing environment with all the feels of home while the client receives care. The goal of PRTF is to help the child achieve their full potential for emotional well-being, see positive growth, and become active in the community again.
Children's Targeted Case Management (TCM)
RiverValley provides targeted case management for children and teens ages 3-18 who have been diagnosed with a severe emotional disability. These services are provided to assist the child in receiving the medical, educational, and social support services they need to develop self-sufficiency and promote independence.
Outpatient Substance Abuse Services
For individuals with substance use issues, RiverValley conveniently offers both individual and group outpatient counseling sessions. With offices in most counties in our region, you can find the recovery support you need close to home.
Mobile Crisis Team (MCT)
For individuals in a mental health or substance use related crisis that can't get to RiverValley, a Mobile Crisis Team is ready to respond 24/7, 365 days a year. Our MCT is a highly trained team of clinicians, case managers, and peer support professionals that can assess, triage, and provide emergency services for all ages.