One of our many goals at RiverValley is to help our clients become productive members in society. That's why we provide supportive employment opportunities by working with a network of nearly 50 local employers who are willing to hire adult clients with unique emotional or intellectual needs. Upon referral, we mediate with employers who understand our clients have specialized needs and are willing to hire them for certain roles and tasks. These partnerships benefit the company, the client, and the greater community.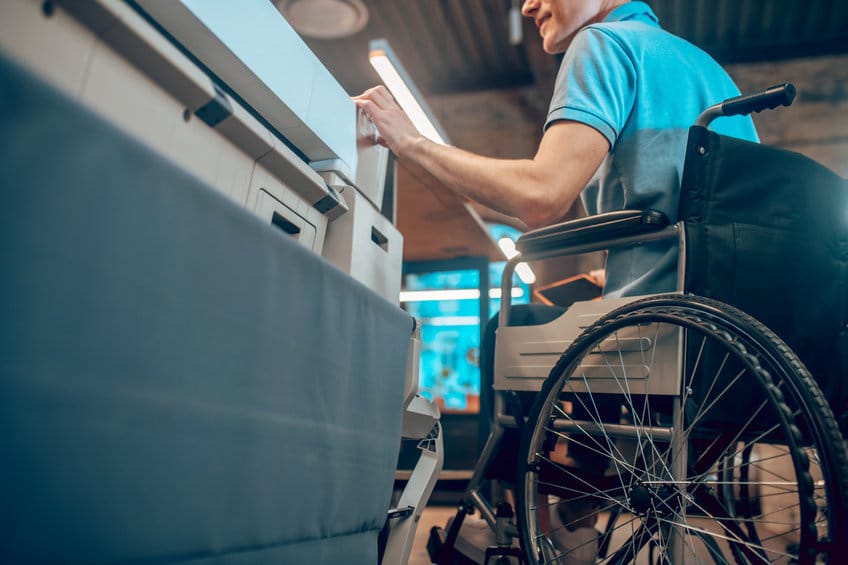 Individual Placement and Support (IPS)
RiverValley offers a proven approach to supported employment for adults with mental health and/or substance abuse issues wanting to obtain and keep a steady employment in a competitive job market.  This service is offered on an outpatient basis.
Strategic Partnerships
The focus of RiverValley's strategic partnerships is to enable individuals with disabilities to live and be active in their community by developing, practicing, and improving life skills. These supports are provided by a team that tailors the services to the individual's wants and needs.
Local Resource Coordinator
RiverValley's LRC serves as the primary contact between the Regional Interagency Council and other agencies. They coordinate monthly meetings, develop policies, complete data entry for the state, and assist in developing the strategic plan for children's services in our region.
Crisis & Information Line
RiverValley offers a free and anonymous call line for individuals in any type of crisis. This line can also be accessed via text and chat through RVBH's web portal and is staffed around the clock with trained crisis call technicians to promptly address client needs.
Supported Employment
For over twenty years, RiverValley has helped people diagnosed with disabilities find and keep steady employment thanks to our network of community partners.
Outpatient Mental Health
Outpatient simply refers to receiving treatment without being admitted into a hospital, usually within a clinic or office setting. To better serve our community, RiverValley has offices in almost every county in our region so we can offer counseling, evaluation, and a variety of services for all ages and issues close to home.
Adult Targeted Case-Management Services
RiverValley provides targeted case management for adults who have been diagnosed with a serious mental illness. These services are provided to assist the client in receiving the medical, educational, social, and other support services they need to promote independence, develop self-sufficiency, and encourage long-lasting recovery.