Behavioral health is a broad term that covers a person's mental, emotional, and physical health. In other words, it's how your habits affect your mental and physical well-being, or how your mental and physical well-being affect your behavior. Eating disorders and addictive patterns could be a few examples of behavioral health issues.
If this seems overwhelming, we're here to help. The caring professionals at RiverValley provide a comprehensive approach to mental and emotional health. When properly treated, behavioral disorders can be managed so that those who suffer from them can still lead balanced, productive lives.
Here are a few of our services: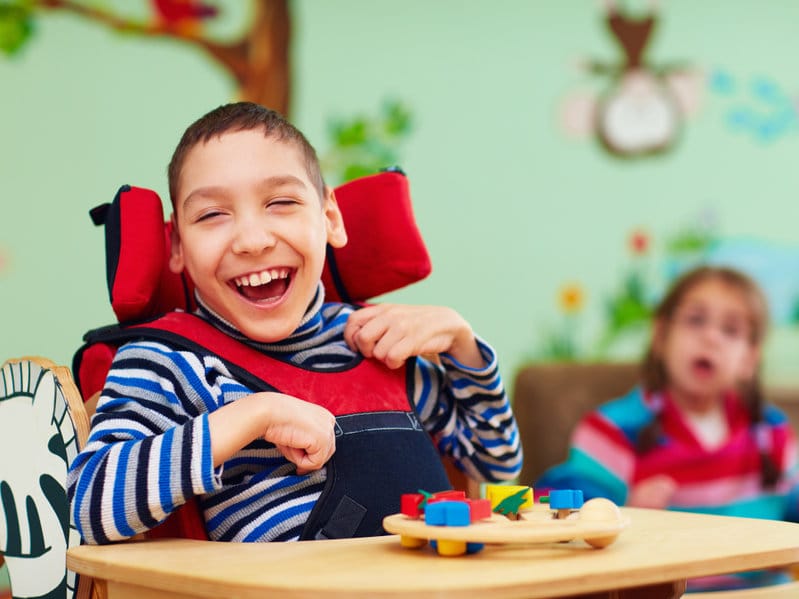 Crisis & Information Line
RiverValley offers a free and anonymous call line for individuals in any type of crisis. This line can also be accessed via text and chat through RVBH's web portal and is staffed around the clock with trained crisis call technicians to promptly address client needs.
Crisis Stabilization Unit (CSU)
CSU is an 8-bed residential facility in Owensboro that serves as an alternative to hospitalization for those experiencing a mental health crisis. Specifically for adults 18 and over, this treatment program operates a highly-structured program 24/7 in a home-like residence in the community. Only individuals with no serious medical complications and not requiring 24-hour nursing care are eligible.
Payee Services
Payee services are available for adult RiverValley clients receiving Supplemental Security Income or Social Security Disability. These payee services are designed to help create a sense of stability by paying rent and utilities, providing a grocery allowance, and budgeting income to allow the client to live independently.
Physical Health
RiverValley Behavioral Health understands the importance of integrating physical and behavioral health to enhance outcomes and reduce stigmas. We now offer physical health services to clients ages 12 and up.
Services include wellness exams, sick visits, HIV & Hepatitis testing, STI screening and treatment, management of chronic health conditions, & more.
To schedule an appointment, please call (270) 689-6690 or (800) 769-4920 for TDD/Hearing Impaired.
RVBH Hospital Outpatient Clinic
RiverValley's Children's Hospital (RVBH-H) is a not-for-profit psychiatric hospital located in Owensboro, KY, designed to provide specialty inpatient services for children and teens ages 5-17. Once they're admitted, patients receive multiple services to diagnose, treat, and stabilize mental or behavioral health issues in a safe, structured environment while continuing with one-on-one and group counseling, recreational therapy, and medication management during their stay. RVBH-H also houses its own accredited school, gym, and extensive activity areas for recreation.
Acute Hospitalization
RiverValley's acute care services cater to youth ages 3-18 as a short-term crisis stabilization center. Hospitalization allows qualified staff members the ability to formulate a customized treatment plan for youth who may be a harm to themselves or others around them.
Intensive in-Home/Therapy Services (IIH)
Unlike traditional mental health services, IIH is administered in the client's home instead of an office visit. Over the course of 6-18 weeks, RiverValley staff comes to the family's home to provide services targeting four main areas: parenting education, relationship issues, family meeting facilitation, and group or individual counseling.
Therapeutic Community Support Services (TCSS)
TCSS are best described as an extension of counseling in the community or home setting where RiverValley's trained professionals help clients develop new ways of thinking and acting so they can fulfill their needs in a more effective way. Through TCSS, services are provided on a personal level weekly for up to 6 months.
Children's Targeted Case Management (TCM)
RiverValley provides targeted case management for children and teens ages 3-18 who have been diagnosed with a severe emotional disability. These services are provided to assist the child in receiving the medical, educational, and social support services they need to develop self-sufficiency and promote independence.
HI-Fidelity Wrap Around Services (Hi-Fi)
Designed for families involved with DCBS who have children diagnosed with a severe emotional disability, Hi-Fi services help reduce or eliminate the need for out-of-home placement so that children have a consistent environment by staying in their homes, schools, and communities. Hi-fi services develop individualized plans that are family-driven and youth-guided to meet their needs, achieve positive outcomes, and see an overall improvement in their lives.
Adult Targeted Case-Management Services
RiverValley provides targeted case management for adults who have been diagnosed with a serious mental illness. These services are provided to assist the client in receiving the medical, educational, social, and other support services they need to promote independence, develop self-sufficiency, and encourage long-lasting recovery.
Peer Support Services
Sometimes it's nice to hear from someone who's been in our shoes because we can trust their lived experience. At RiverValley, we call that "peer support services." These emotional supports are provided by someone living with a behavioral health disorder who shares what they've experienced with newly diagnosed adults, children, and families to help them on their journey toward social and personal change.