Life can be tough. And everyone feels sad, lonely, or down sometimes. But persistent, negative feelings lasting more than two weeks could be a sign of deeper mental issues. Depression is a common mood disorder that can affect how you feel, think, eat, sleep, and work. It can happen to anyone, in any stage of life, for a variety of reasons.
The good news is there are ways to get better, and we can help you. At RiverValley, we can diagnose, treat, and alleviate symptoms of depression until you're feeling hopeful again.
Here are a few of our services: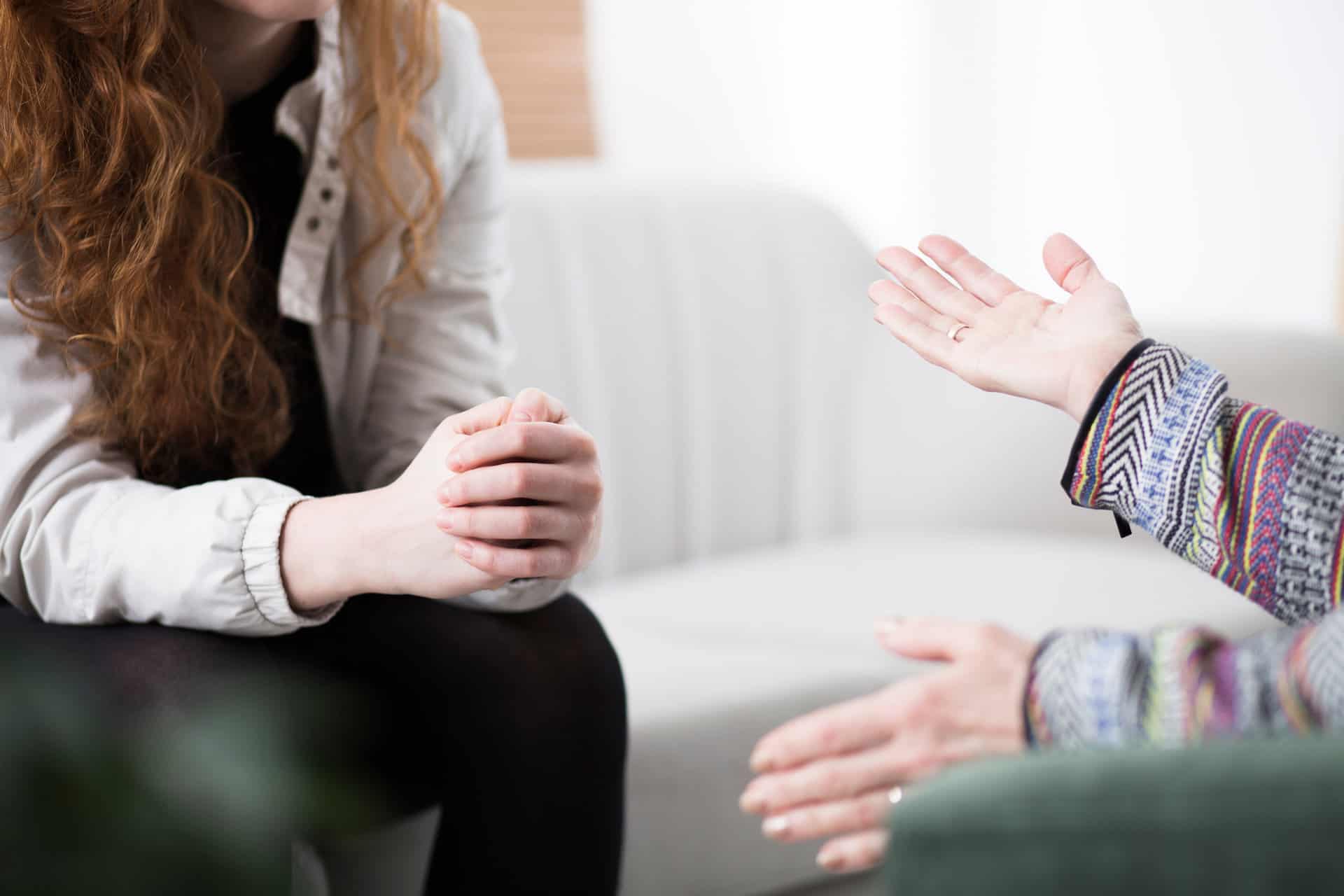 Crisis & Information Line
RiverValley offers a free and anonymous call line for individuals in any type of crisis. This line can also be accessed via text and chat through RVBH's web portal and is staffed around the clock with trained crisis call technicians to promptly address client needs.
Crisis Stabilization Unit (CSU)
CSU is an 8-bed residential facility in Owensboro that serves as an alternative to hospitalization for those experiencing a mental health crisis. Specifically for adults 18 and over, this treatment program operates a highly-structured program 24/7 in a home-like residence in the community. Only individuals with no serious medical complications and not requiring 24-hour nursing care are eligible.
Outpatient Mental Health
Outpatient simply refers to receiving treatment without being admitted into a hospital, usually within a clinic or office setting. To better serve our community, RiverValley has offices in almost every county in our region so we can offer counseling, evaluation, and a variety of services for all ages and issues close to home.
Outpatient Physician's Clinic
Outpatient simply refers to receiving treatment without being admitted into a hospital, usually within a clinic or office setting. To better meet the behavioral health needs for all ages in our community, specialized RiverValley staff provides in-person and telehealth (over computer) services in almost every county in our region including medical and emergency evaluations, hospital follow-up care, and consultation.
Intensive in-Home/Therapy Services (IIH)
Unlike traditional mental health services, IIH is administered in the client's home instead of an office visit. Over the course of 6-18 weeks, RiverValley staff comes to the family's home to provide services targeting four main areas: parenting education, relationship issues, family meeting facilitation, and group or individual counseling.
Therapeutic Community Support Services (TCSS)
TCSS are best described as an extension of counseling in the community or home setting where RiverValley's trained professionals help clients develop new ways of thinking and acting so they can fulfill their needs in a more effective way. Through TCSS, services are provided on a personal level weekly for up to 6 months.
Assertive Community Treatment (ACT)
For adults diagnosed with severe mental illness and a history of inpatient hospitalizations, RiverValley provides an intensive wrap-around service that is tailored to the client. ACT participants are paired with a 4-person support team that provides counseling, psychiatry, physical health care, and other services to ensure the client is able to meet their own needs and remain active in the community. This service is currently available in Daviess and Henderson counties.
Adult Targeted Case-Management Services
RiverValley provides targeted case management for adults who have been diagnosed with a serious mental illness. These services are provided to assist the client in receiving the medical, educational, social, and other support services they need to promote independence, develop self-sufficiency, and encourage long-lasting recovery.
Peer Support Services
Sometimes it's nice to hear from someone who's been in our shoes because we can trust their lived experience. At RiverValley, we call that "peer support services." These emotional supports are provided by someone living with a behavioral health disorder who shares what they've experienced with newly diagnosed adults, children, and families to help them on their journey toward social and personal change.
Therapeutic Rehabilitation Services (TRP)
TRP provides a person-centered and recovery-oriented series of programs for adults with serious mental illness. With an emphasis on daily living and vocational skills, these programs help the client participate more fully in the community and ultimately prevent more hospitalizations by developing trust, gaining personal insight, and encouraging recovery.
Recovery Care Coordination
Recovery takes time. For individuals recently discharged from inpatient mental health facilities or crisis stabilization units, this service is provided to promote long term recovery, reduce re-hospitalization and decrease the risk of suicide.
Intellectual and Developmental Disabilities Crisis Services (IDD Crisis Services)
Crisis situations can happen to anyone at any time. For mental health emergencies, RiverValley Behavioral Health offers round-the-clock access to IDD staff who are available to support the individual through a crisis and reduce risk.