The excessive use of drugs or alcohol can easily become a problem that affects every aspect of our lives, even impacting our relationships. When enough is enough, it's time to get help.
The good news is that substance use disorder is treatable when someone is ready to accept help and willing to work for it. At RiverValley, we offer several ways to help you get back to sobriety and peace.
Here are a few of our services: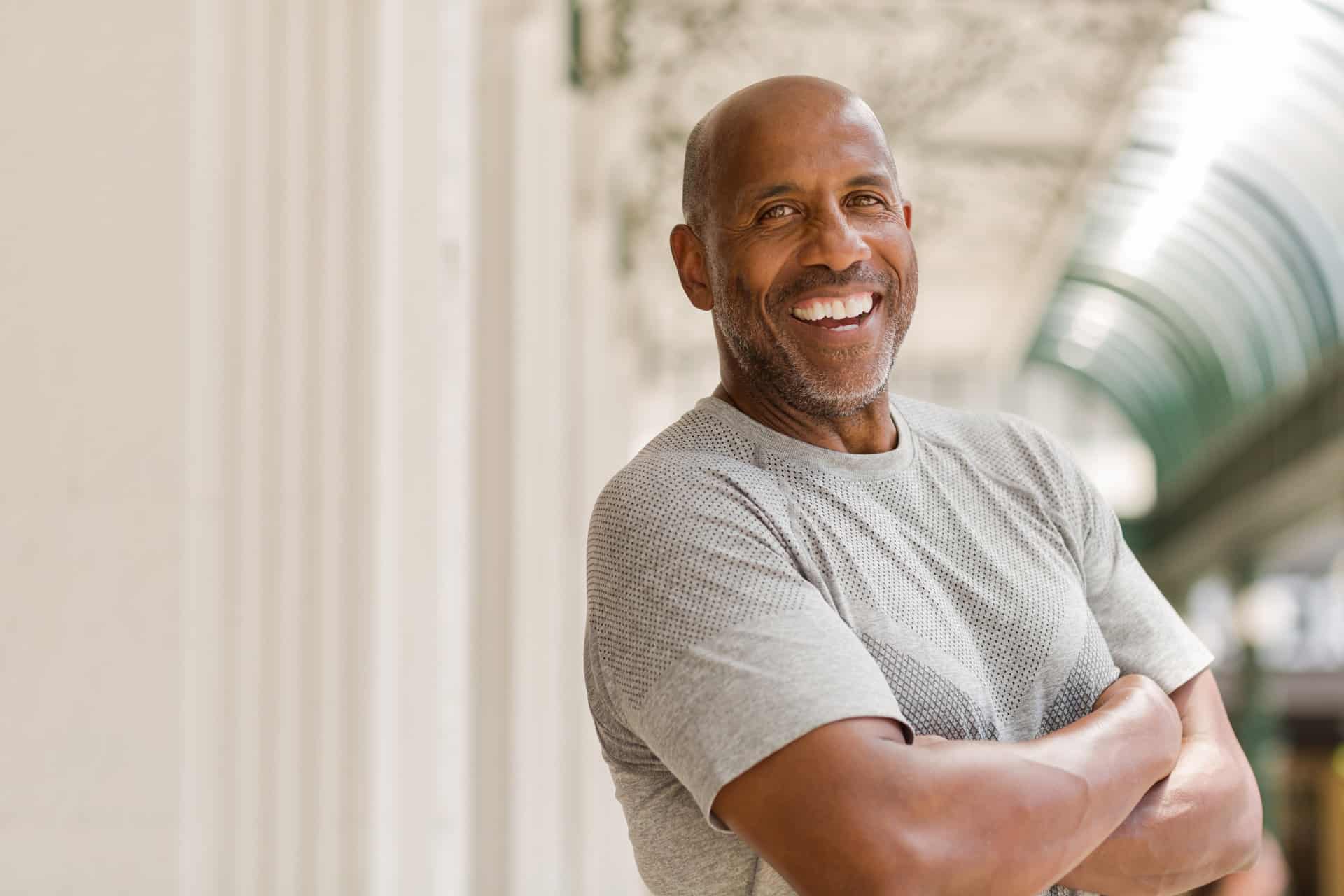 Crisis & Information Line
RiverValley offers a free and anonymous call line for individuals in any type of crisis. This line can also be accessed via text and chat through RVBH's web portal and is staffed around the clock with trained crisis call technicians to promptly address client needs.
Crisis Stabilization Unit (CSU)
CSU is an 8-bed residential facility in Owensboro that serves as an alternative to hospitalization for those experiencing a mental health crisis. Specifically for adults 18 and over, this treatment program operates a highly-structured program 24/7 in a home-like residence in the community. Only individuals with no serious medical complications and not requiring 24-hour nursing care are eligible.
Regional Prevention Center (RPC)
The Regional Prevention Center (RPC) serves coalitions and Kentucky Agency for Substance Abuse Policy (KY-ASAP) Boards in RiverValley Behavioral Health's seven-county region to effectively address substance misuse prevention. We utilize the strategies of the Center For Substance Abuse Prevention and the Seven Strategies for Community Change from Community Anti-Drug Coalitions of America (CADCA).
Our Programs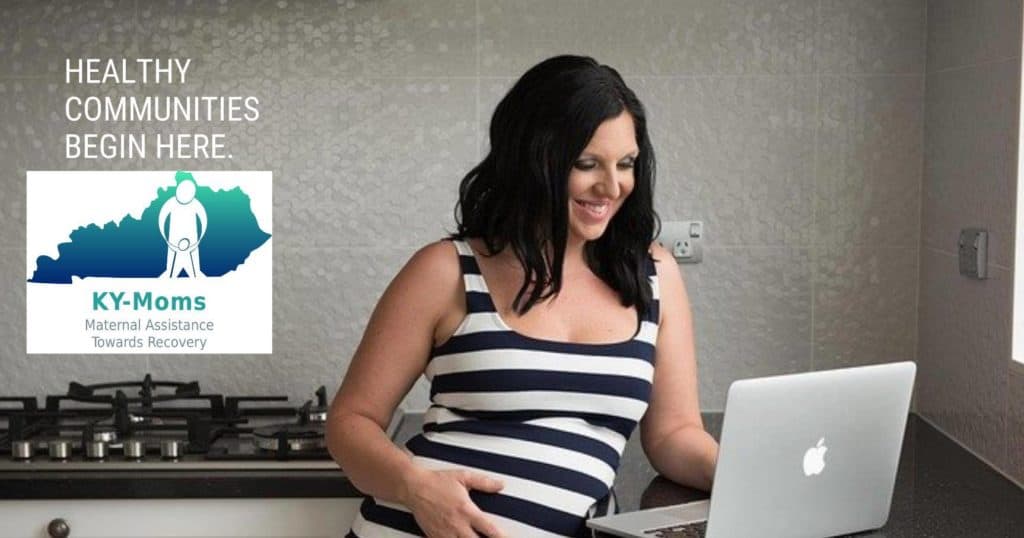 The KY-Moms MATR Program helps expectant mothers across the Commonwealth who are at risk for using alcohol, tobacco, and other drugs, to reduce harm to their children from their substance use, during and after pregnancy.
We provide pregnant and postpartum females with intensive prevention education to aid in decision-making for a healthy baby. This helps ensure more babies and children across the state are getting a healthier start to life and the support they need to grow into future leaders – because healthy communities start with Mom!
Healthy Baby Workshops- We provide free workshops for pregnant and postpartum women. Participants must be located in Daviess, Hancock, Henderson, Ohio, Union, and Webster counties, and currently use, or are at risk of using, alcohol, tobacco, and other substances. Participants will receive free gifts for mom and baby!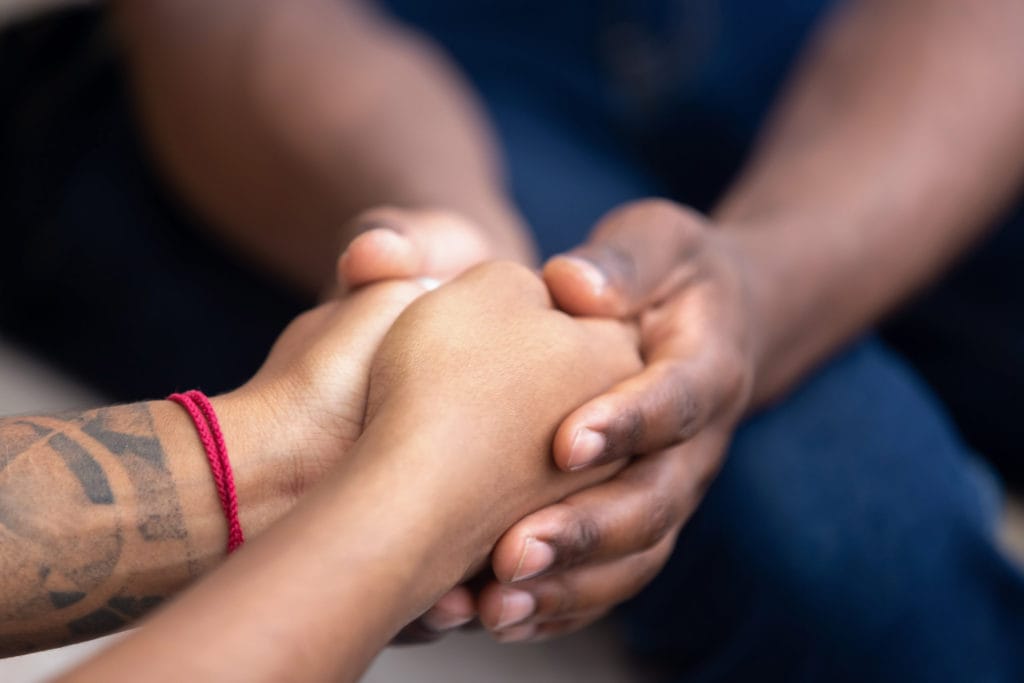 Our Zero Tolerance Program serves youth under the age of twenty-one (21) years of age who have incurred an alcohol violation with intensive prevention education.
Participants are referred by the court system and are screened to ensure they meet program criteria.
For more information about RPC programs, please email [email protected].
Community Training
RiverValley's RPC works with community partners in our service area to effectively address substance misuse prevention through workshops, presentations, training, and other educational opportunities in the community. For more information about community training, please click here!
Regional Prevention Center Library
The Regional Prevention Center Library is located at our Cigar Factory Complex location. Books, journals, and DVDs are available for loan. There are also reference materials available for on-site public use. The Library also offers brochures and information from national databases to obtain the most current information regarding substance abuse topics in the region, state, and nation.
Youth Mental Health Art Contest
RiverValley Behavioral Health (RVBH) held the Second Annual Youth Mental Health Art Contest prize ceremony on Wednesday, June 29, 2022.
In May during Mental Health Awareness Month, RVBH invited K-12 students to submit a visual art project to express the importance of mental health along with the theme "Be Kind to Your Mind." Staff received a total of 245 entries from students across our seven-county service area!
Check out the artwork from this year's contest winners below!
RiverValley gives away over $6K in Mental Health Art Contest
River Valley Behavioral Health held its second annual Youth Mental Health Art Contest on Wednesday and was able to give away $6,100 to community members and organizations.
In May during Mental Health Awareness Month, RVBH invited K-12 students to submit a visual art project to express the importance of mental health along with the theme "Be Kind to Your Mind."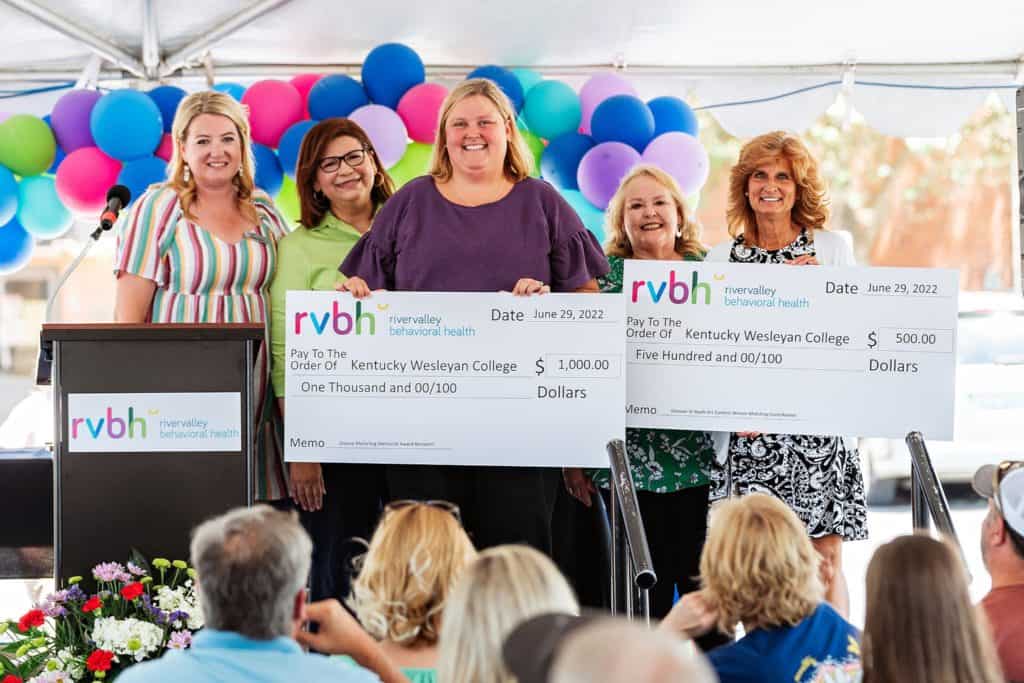 Adult Targeted Case-Management Services
RiverValley provides targeted case management for adults who have been diagnosed with a serious mental illness. These services are provided to assist the client in receiving the medical, educational, social, and other support services they need to promote independence, develop self-sufficiency, and encourage long-lasting recovery.
Peer Support Services
Sometimes it's nice to hear from someone who's been in our shoes because we can trust their lived experience. At RiverValley, we call that "peer support services." These emotional supports are provided by someone living with a behavioral health disorder who shares what they've experienced with newly diagnosed adults, children, and families to help them on their journey toward social and personal change.
Therapeutic Rehabilitation Services (TRP)
TRP provides a person-centered and recovery-oriented series of programs for adults with serious mental illness. With an emphasis on daily living and vocational skills, these programs help the client participate more fully in the community and ultimately prevent more hospitalizations by developing trust, gaining personal insight, and encouraging recovery.
Recovery Care Coordination
Recovery takes time. For individuals recently discharged from inpatient mental health facilities or crisis stabilization units, this service is provided to promote long term recovery, reduce re-hospitalization and decrease the risk of suicide.
The Onyx Center – Intensive Outpatient Program (IOP)
The Onyx Center is a personalized residential substance use treatment center for men, located in Owensboro, KY. This 16-bed program will offer a full array of substance use treatment and recovery supports in a calm nature-inspired setting that fosters self-reflection and renewal.
At Onyx Center, we understand that each person's journey is unique. Our comprehensive assessments allow us to create personalized treatment plans tailored to your specific needs, addressing the underlying cause of substance use disorders.
We believe in treating the whole person.
Our integrated approach combines evidence-based therapies, counseling, and other complementary treatments and interventions to build an individualized treatment program tailored to your unique needs.
To learn more, please call (270) 689-6879.
The Amethyst Center
Sometimes overcoming addiction takes a higher level of care than routine outpatient services can provide. For those cases, RiverValley offers a residential component for women with a substance use disorder. This facility has all the feel of home with space for 16 women in recovery and 6 infants born to pregnant women in the program and provides 20-hours a week of activities designed to ensure sober living and prevent relapse.
For more information, please call (270) 689-6879.
Outpatient Substance Abuse Services
For individuals with substance use issues, RiverValley conveniently offers both individual and group outpatient counseling sessions. With offices in most counties in our region, you can find the recovery support you need close to home.
Medication-Assisted Treatment
Our Medication-Assisted Treatment program utilizes medications in combination with intensive inpatient and outpatient therapies, to provide a person-centered approach to the treatment of substance use disorders. Recovery is possible, and our team is here to help.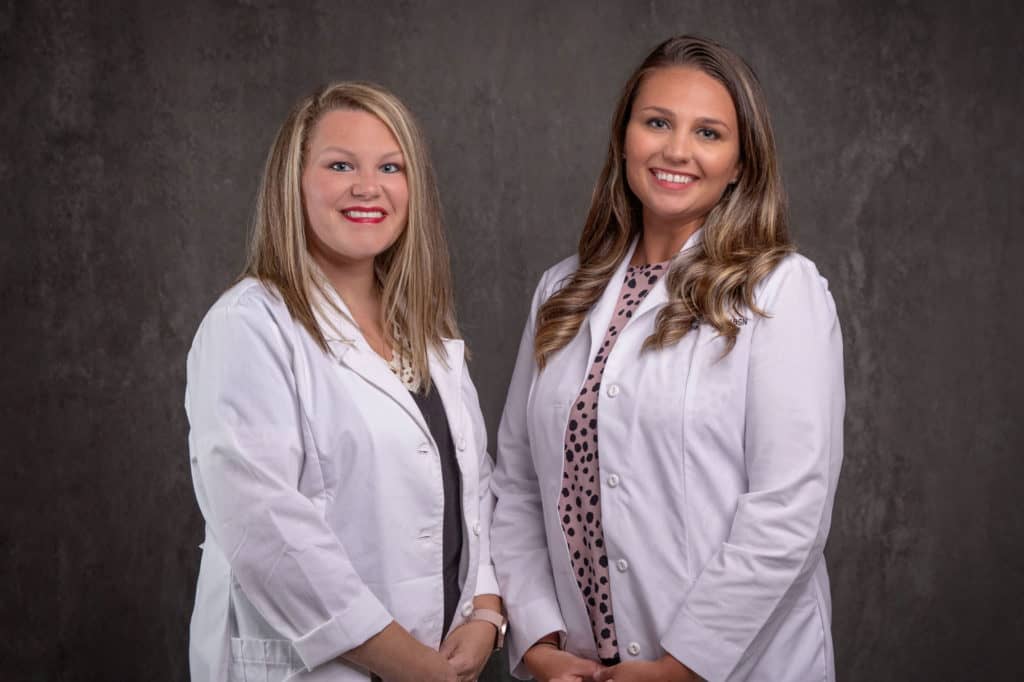 Intellectual and Developmental Disabilities Crisis Services (IDD Crisis Services)
Crisis situations can happen to anyone at any time. For mental health emergencies, RiverValley Behavioral Health offers round-the-clock access to IDD staff who are available to support the individual through a crisis and reduce risk.